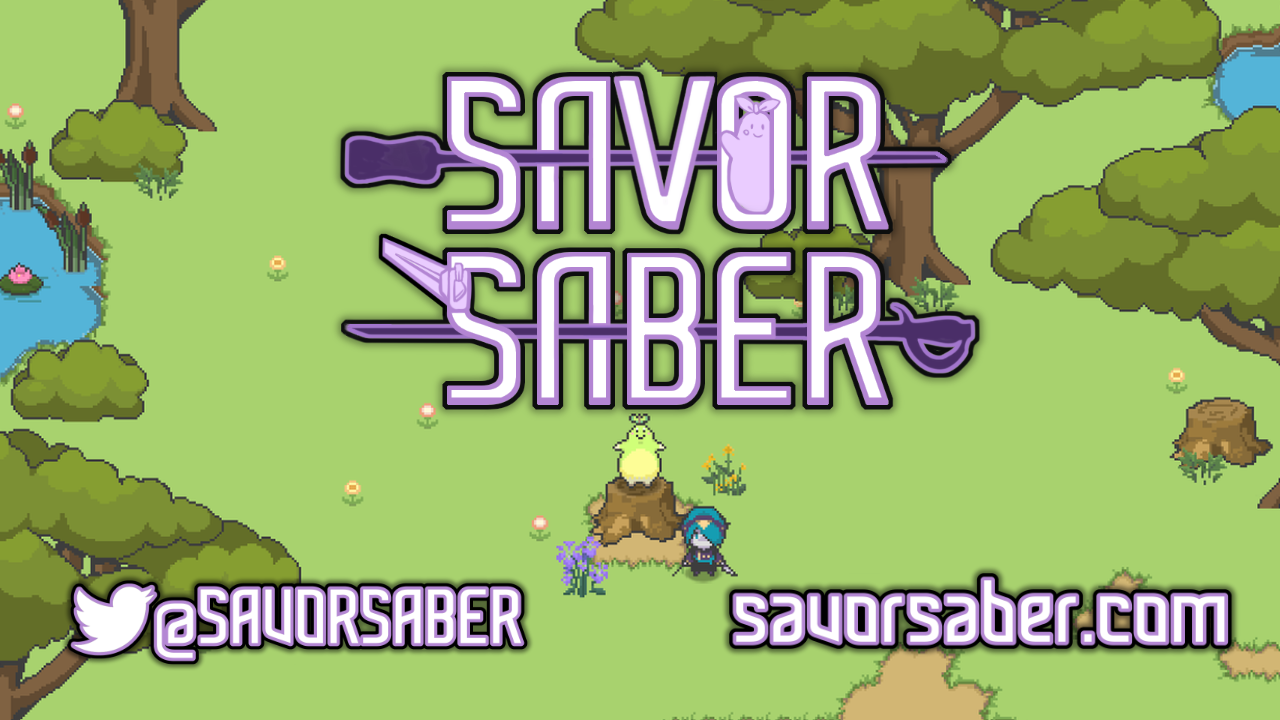 SAVOR SABER (Demo)
Savor Saber Summer 2022 Demo
---
Savor Saber 2022 Demo Update!

Unlock new fruitant buddies to help you on your adventure!
Explore the brand new areas: Beach, Railyard, and Ruined Lab Biomes!
Solve environment puzzles with the power hidden within the flavors!
Features:
New Tutorials and updated UI
Updated Dialogue and Cutscenes for Paddle Plains, Salad Swamp, and Dessert Desert
Newly redesigned maps for Salad Swamp and Desert Dessert Biomes
New Beach, Railyard, and Ruined Lab Biomes to explore!
New Fruitant Buddy System - Summon your fruitant allies during the heat of battle!
Skewer System - Empower yourself with Special Bonuses or your fruitant ally by consuming ingredients on your skewer!
Flavor Burst Ability - Feed fruitants past their max health to unleash a powerful burst of flavor against the drones in combat!
Newly added puzzles in each biome to solve!
NPC Sidequests!