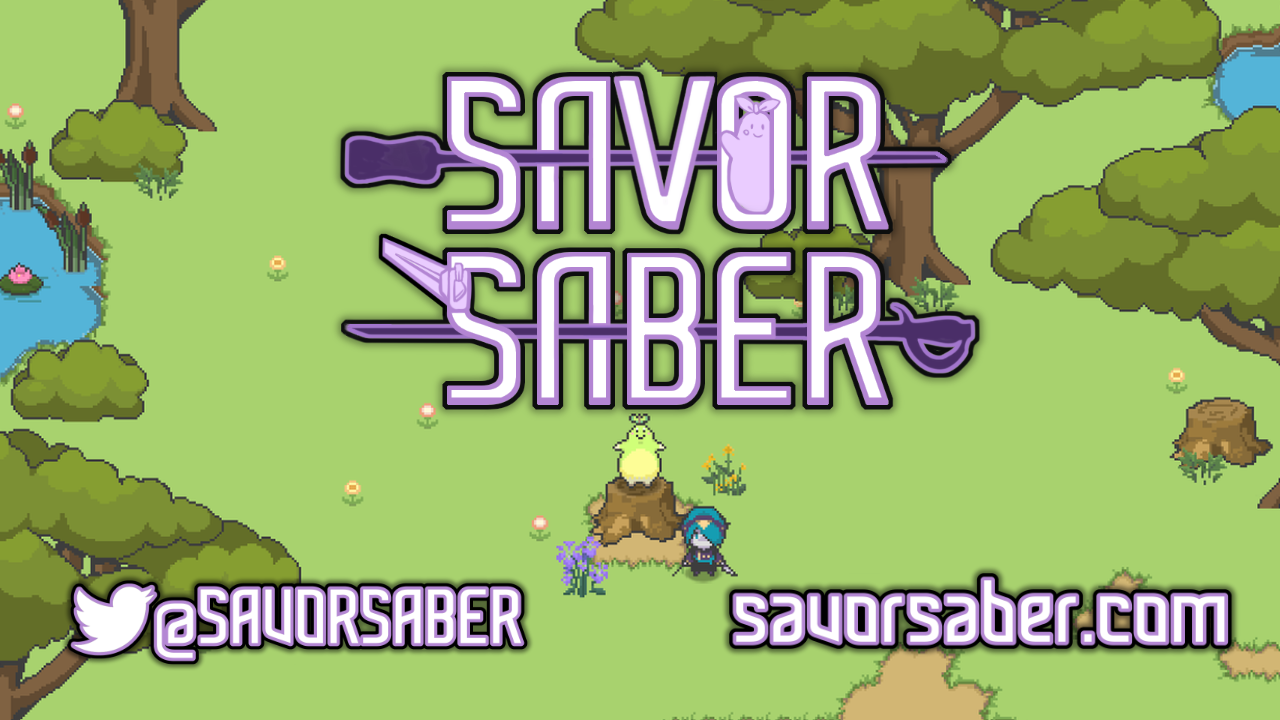 SAVOR SABER (Demo)
A downloadable game for Windows and macOS
SAVOR SABER is a food-themed action adventure game. Play as the caretaker robot Soma and feed cute critters, meet new friends, discover awe-inspiring gods of nature, and defend the environment from the invasive Harvester machine forces!
Currently working on developing Savor Saber(which was awarded the UCSC GameGo Scholarship) into a full game!
Savor Saber 2022 Demo Update!
Unlock new fruitant buddies to help you on your adventure!
Explore the brand new areas: Beach, Railyard, and Ruined Lab Biomes!
Solve environment puzzles with the power hidden within the flavors!
Features:
New Tutorials and updated UI
Updated Dialogue and Cutscenes for Paddle Plains, Salad Swamp, and Dessert Desert
Newly redesigned maps for Salad Swamp and Desert Dessert Biomes
New Beach, Railyard, and Ruined Lab Biomes to explore!
New Fruitant Buddy System - Summon your fruitant allies during the heat of battle!
Skewer System - Empower yourself with Special Bonuses or your fruitant ally by consuming ingredients on your skewer!
Flavor Burst Ability - Feed fruitants past their max health to unleash a powerful burst of flavor against the drones in combat!
Newly added puzzles in each biome to solve!
NPC Sidequests!
A single-player DEMO game for Windows/Mac produced for the UC Santa Cruz 170 series course. Won best in Worldbuilding and Visual Art in the 2019 UCSC Games Showcase.
Notes from the Radical Skewer Anarchy Team:
Hello everyone, thank you for checking out our game! We are a small indie team called Radical Skewer Anarchy! We're very dedicated to making SVSB into a full indie game but it may take us a while since we are just a small team of devs working on this part time! We very much appreciate your support and hope you look forward to when we release the full version of the game(will be available on itch.io and Steam)!
We're getting close to the end of the development, but would still love to hear any comments or feedback! Feel free to let us know if you run into any bugs as well!
And remember, Paddle Pear loves you!

Install instructions
We are currently still in development, but you can play our demo by downloading the file and unzipping the contents. The game can be played on keyboard! Currently still working on implementing Xbox controllers!