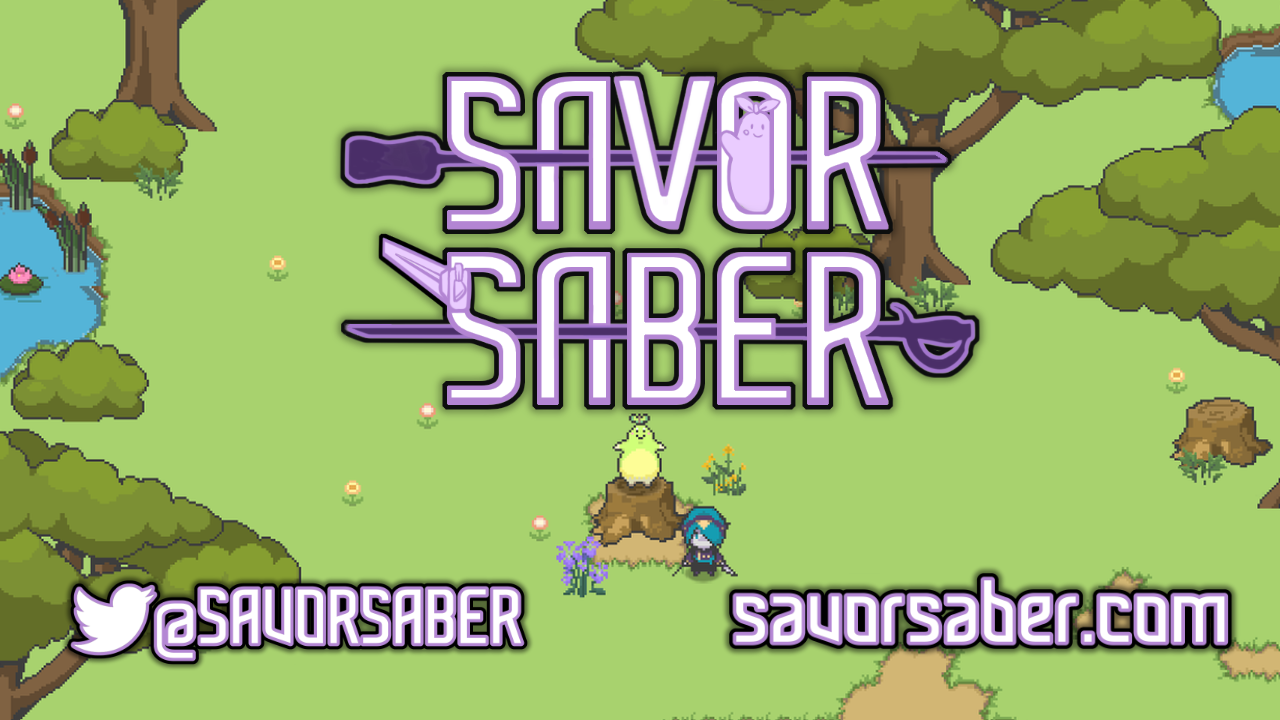 SAVOR SABER (Demo)
A downloadable game for Windows, macOS, and Linux
SAVOR SABER is a food-themed action adventure game. Play as the caretaker robot Soma and feed cute critters, meet new friends, discover awe-inspiring gods of nature, and defend the environment from the invasive Harvester machine forces!
A single-player DEMO game for Windows/Mac produced for the UC Santa Cruz 170 series course. Won best in Worldbuilding and Visual Art in the 2019 UCSC Games Showcase.
We're currently still in development, so we would love to hear on any comments or feedback!
**Because this is a demo, the game can be played in two modes: Marshmode and Desertmode. While the cutscenes for either mode is the same, the map you get to explore is different (a marsh map or desert map respectively). Clicking on the leftmost button on the starting menu screen changes up the mode!
And remember, Paddle Pear loves you!

Install instructions
We are currently still in development, but you can play our demo by downloading the file and unzipping the contents. The game can be played on keyboard or with an Xbox controller.
Download